Patient-Authorized Access
In general, state and federal laws situate the patient, not the physician, as "the holder of the privilege" against disclosure of their medical records.
This often results in delays or an inability to access medical records between healthcare providers that previously, or are currently, treating the same patient.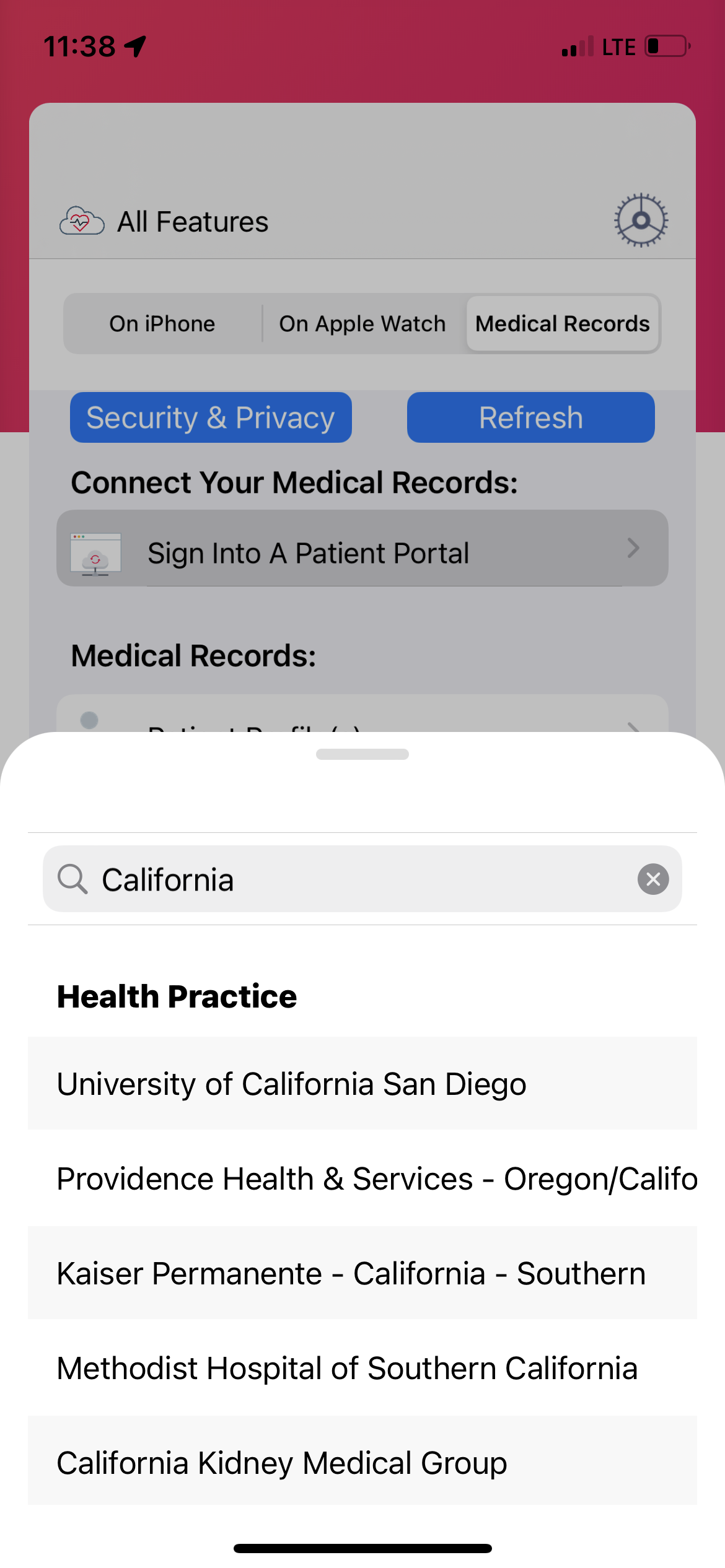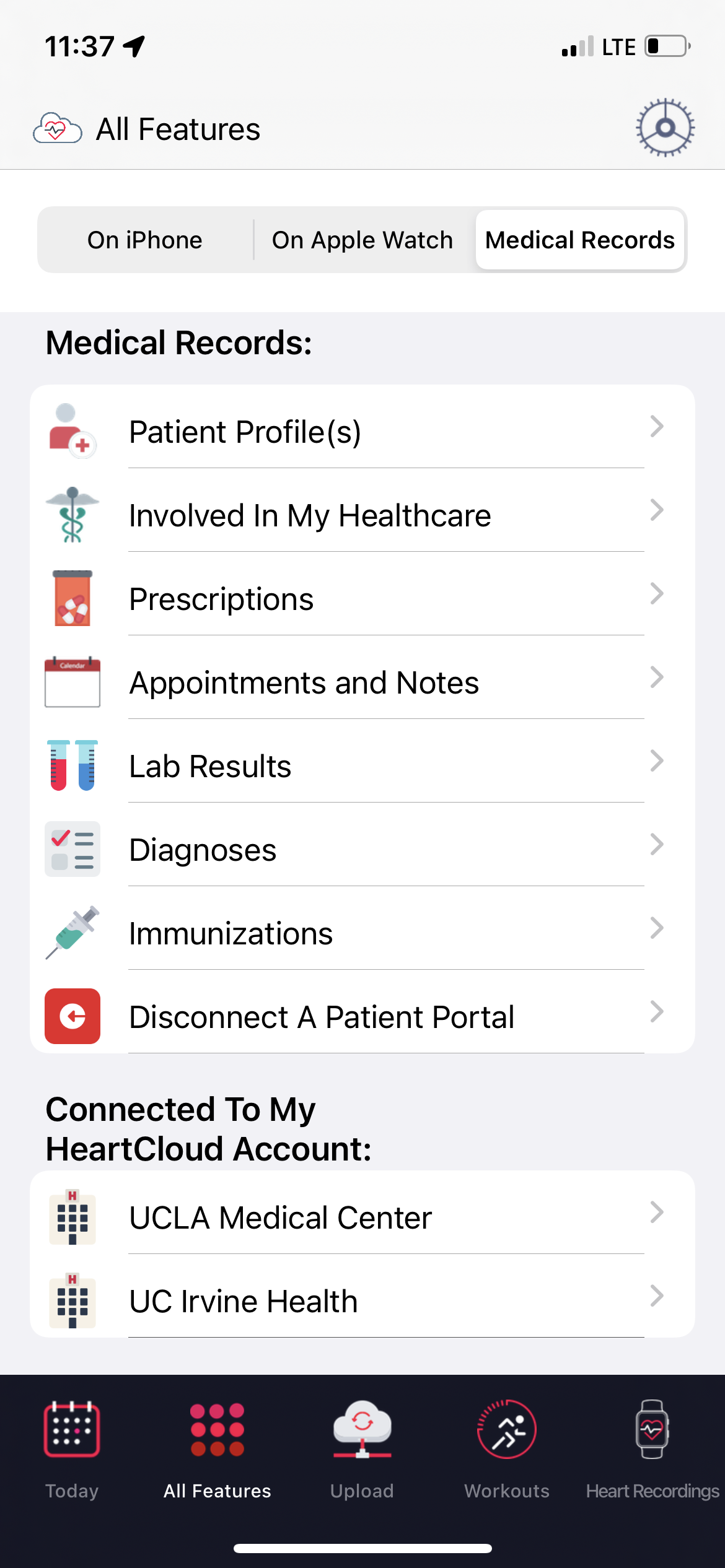 ---
Our platform offers a way for patients to grant comprehensive medical records access, in less than a minute, to a HeartCloud for Health Practices account.
Sign-In

Using HeartCloud's iPhone or web app, a patient can sign into a patient portal at a provider where they previously received care.

Authorize

After authorizing that patient portal to share data with the patient's HeartCloud account, each HeartCloud for Health Practices account that the patient is sharing data with also receives access.

Practice Access

Result: a HeartCloud for Health Practices account can view each external patient portal's medical records without having to sign in as that patient.
Advantages
After a patient grants access to their medical records, HeartCloud for Health Practices makes it easy for clinicians to search those records, see pertinent updates, and even access it during telehealth visits.
This can also help increase practice revenue. A review of a patient's lab results, diagnoses, clinical notes, prescriptions, and more helps justify a more complex medical decision-making classification (see page 15 in the CMS Evaluation and Management Services Guide Booklet (February 2021).
Past and Present Diagnoses
Social and Family History
https://practices.heartcloud.io